Farmhouse Corner Market
Farmhouse Corner Market, one of the newest additions to San Luis Obispo's culinary and community scene, sits at the unique intersection of farm quality and modern culture. From a physical location offering fresh meals, to-go goods and flowers, to a catering truck and airstream trailer, Farmhouse is the community's connection to amazing food, unique provisions and a modern healthy culture.
To prepare for their arrival in SLO, Farmhouse partnered with Album to initiate a unique brand identity, aligning their core values with their warm, welcoming personality. We had the opportunity to learn the vision of the founders and translate that into a solid brand foundation. From logo development to custom illustrations to printed collateral, it's been a fun adventure bringing Farmhouse to life.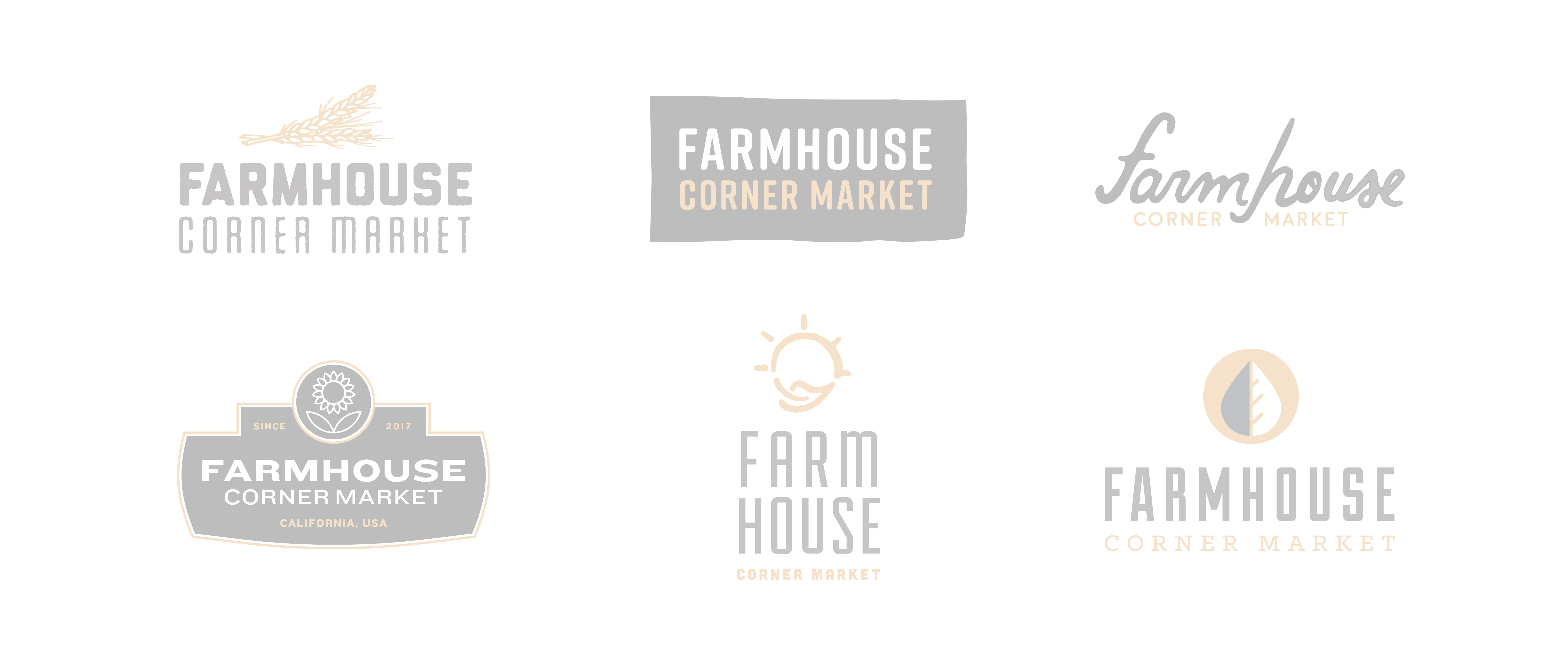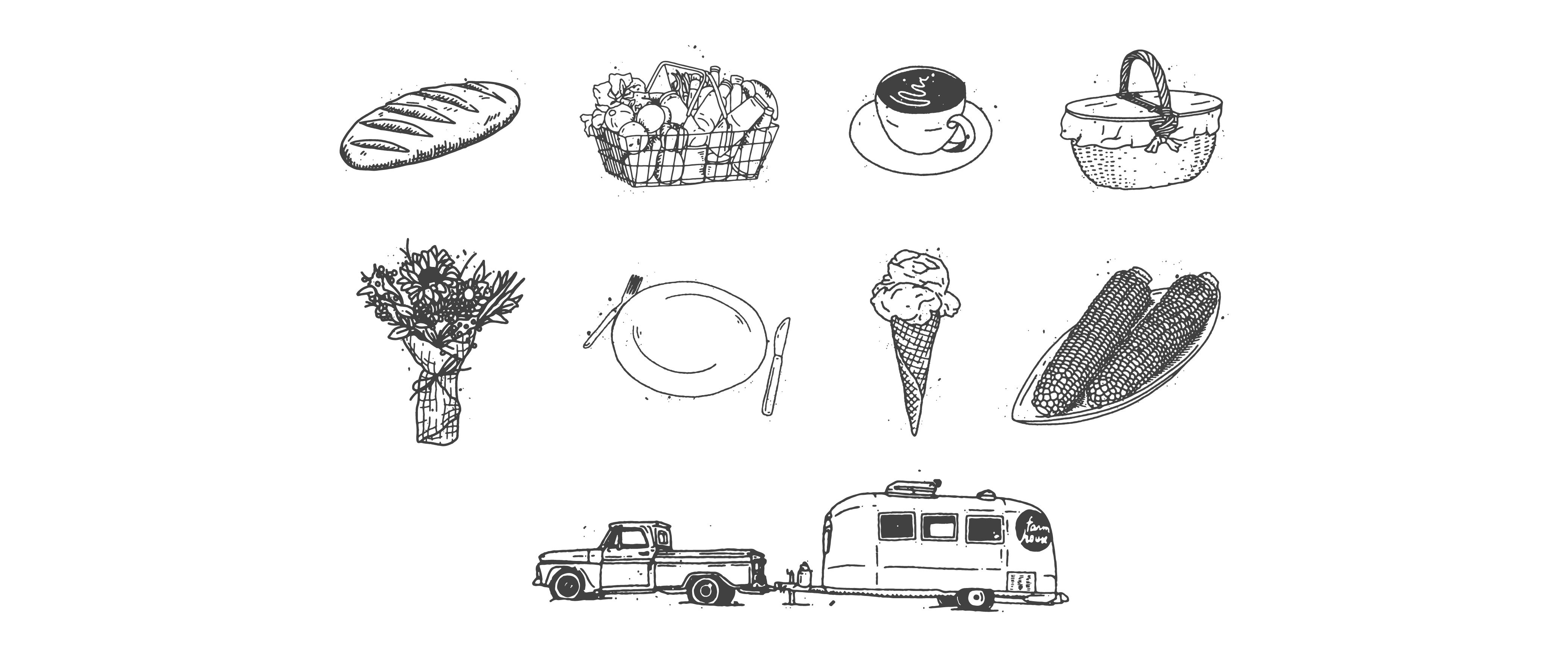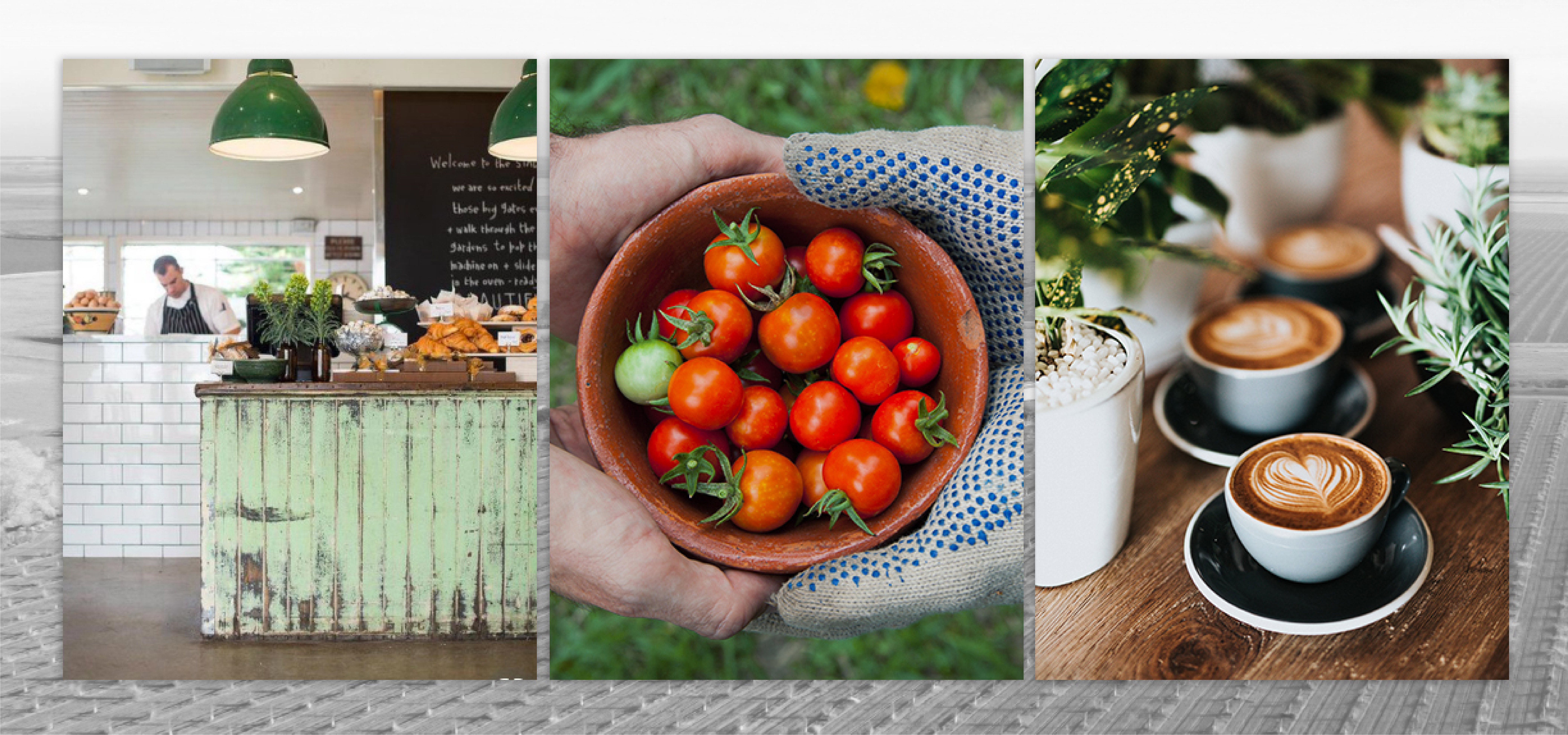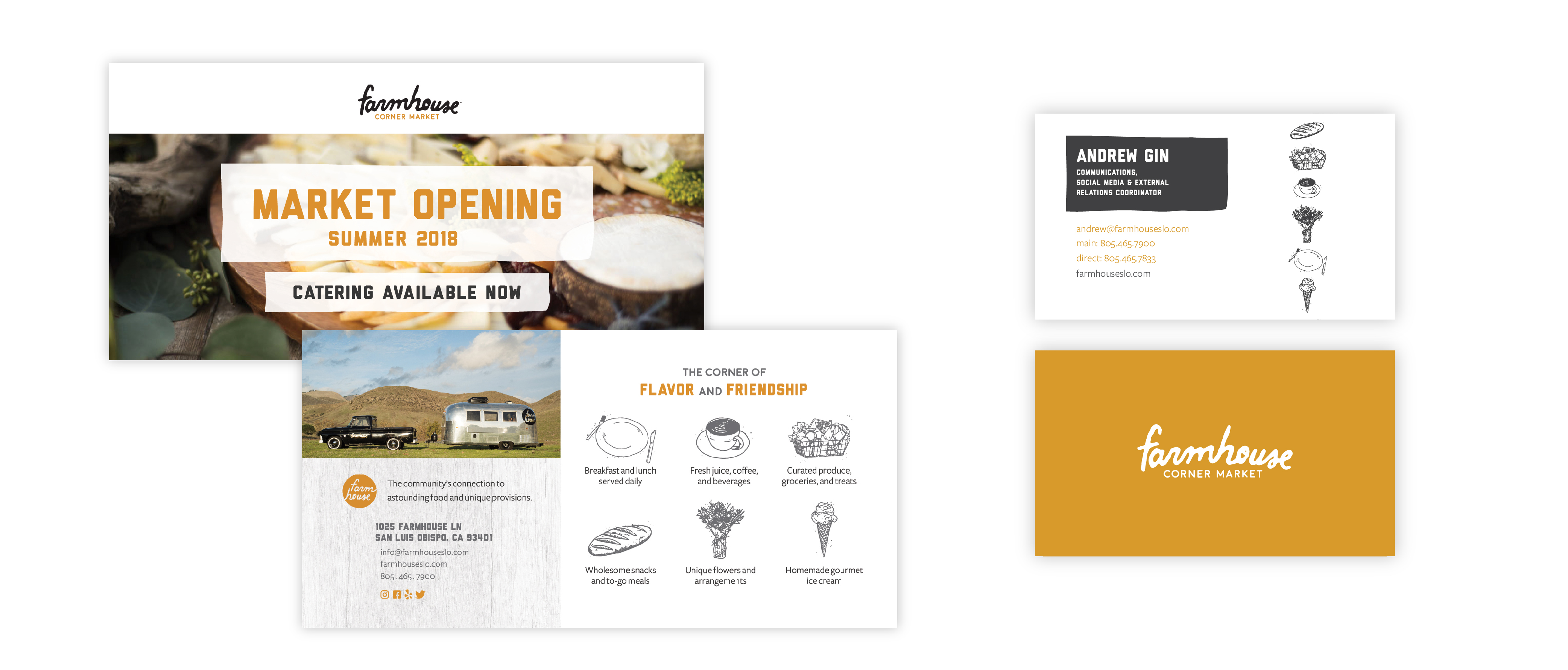 As the Catering extension of Farmhouse quickly started making its mark in the SLO community, it became clear that we needed to differentiate this sub-brand from the original Corner Market brand. So, we gave Farmhouse Catering its own identity by establishing a different primary color and illustrations unique to their services.
While Farmhouse Catering is now distinguished as its own sub-brand, Farmhouse remains the overarching brand, which consumers will likely remember and simply refer to as "Farmhouse".  This approach allows for a dominant brand that can organize and promote itself with sub-brands (such as a restaurant, packaged food line, and more).